Our Small Business Team is your team.
Our Small Business Experts are ready to help. They'll advise you on the devices to fit your budget, including special pricing,1 and find you the best financing option. All backed by ongoing support to give you much-needed peace of mind.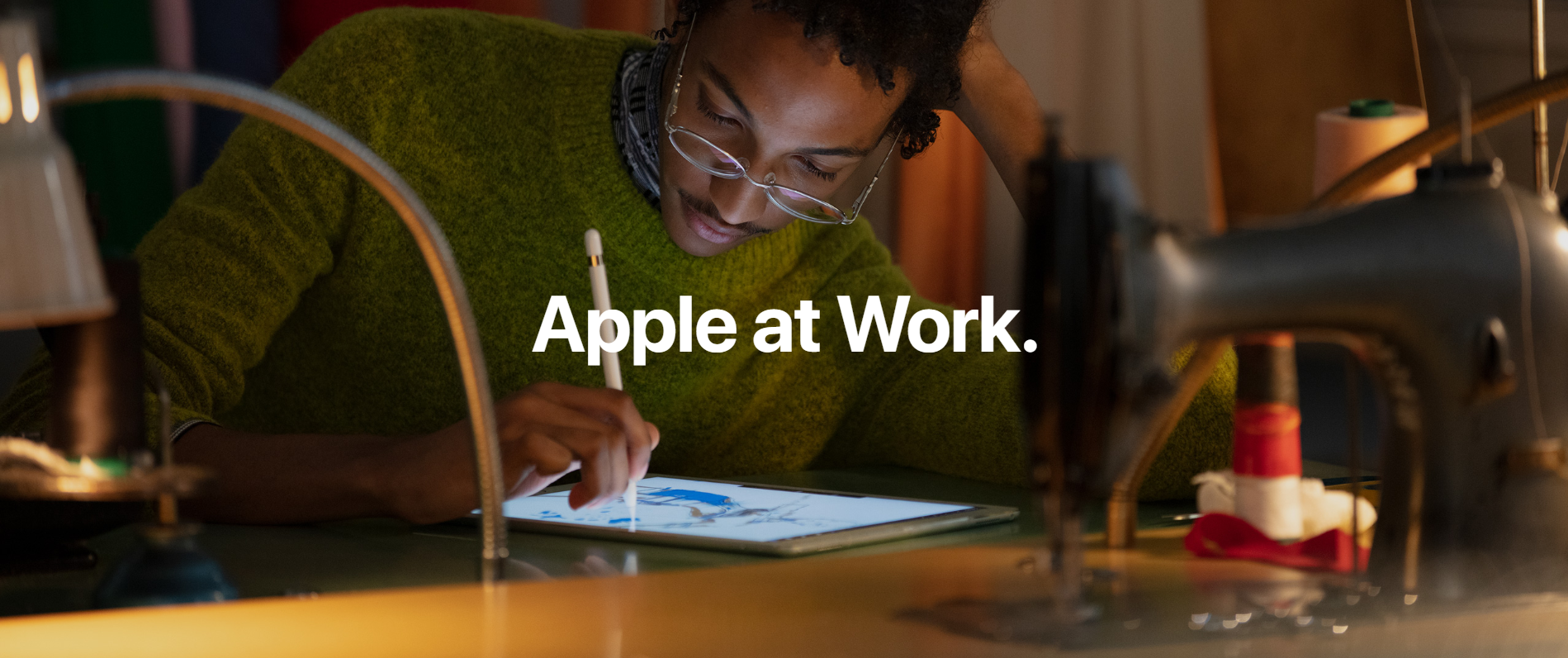 With the most powerful tools for business, you can solve problems more creatively, complete your tasks more simply, and collaborate with your team like never before. It's work, only better. This is Apple at Work.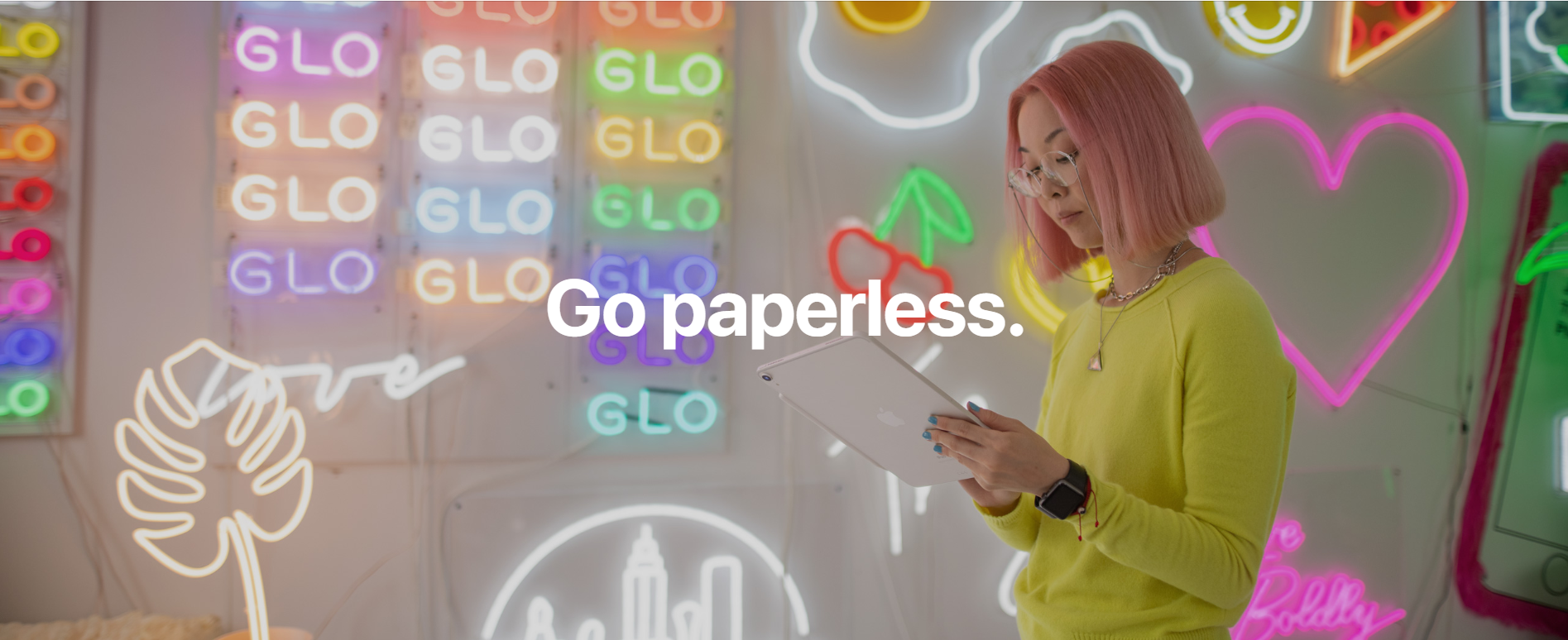 Sign contracts, manage
time sheets, handle invoices,
and more. It's paperwork minus
the work. And paper.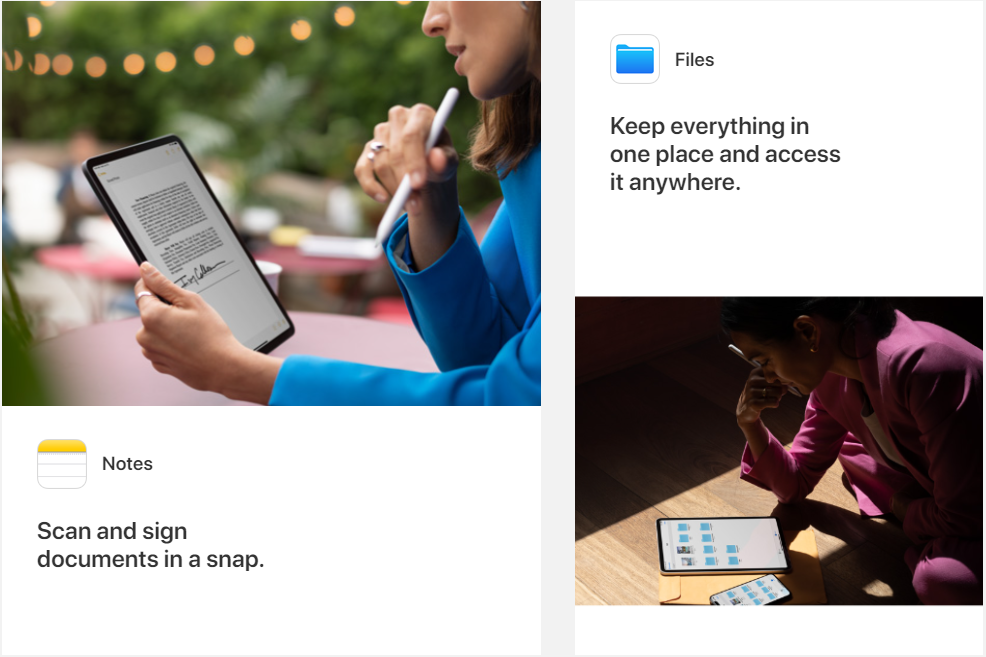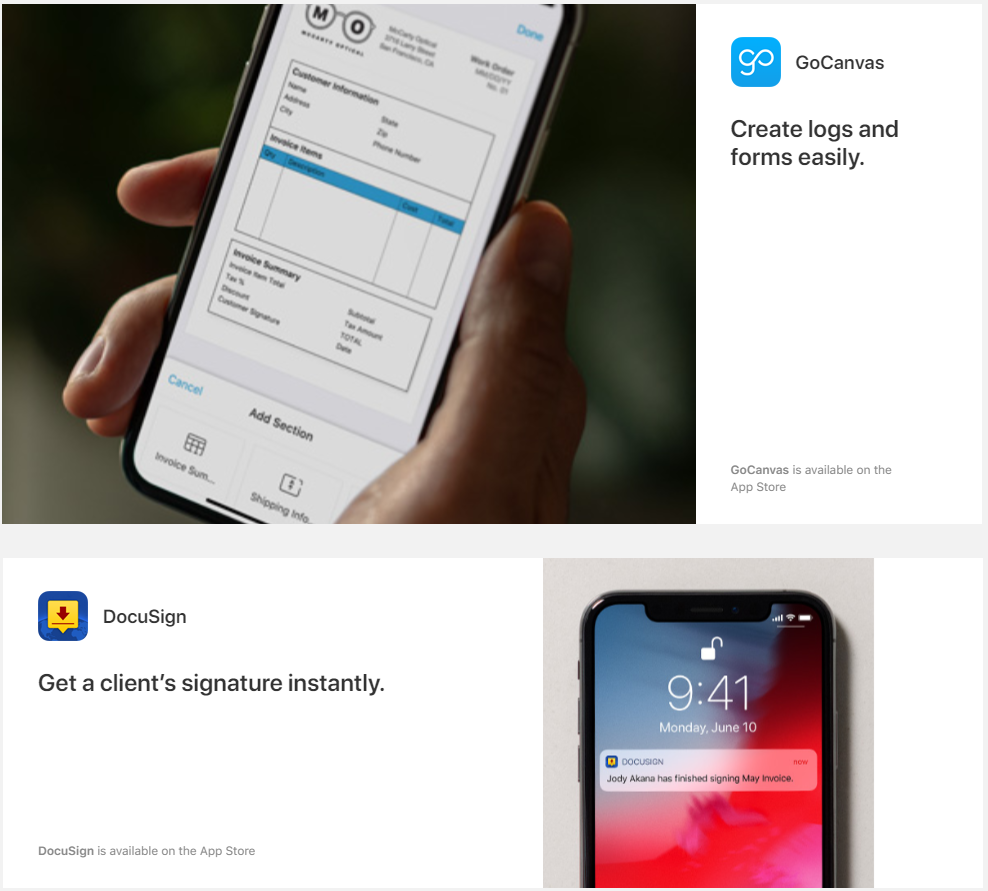 We're available anytime to talk about how you can work more simply by taking your business paperless.